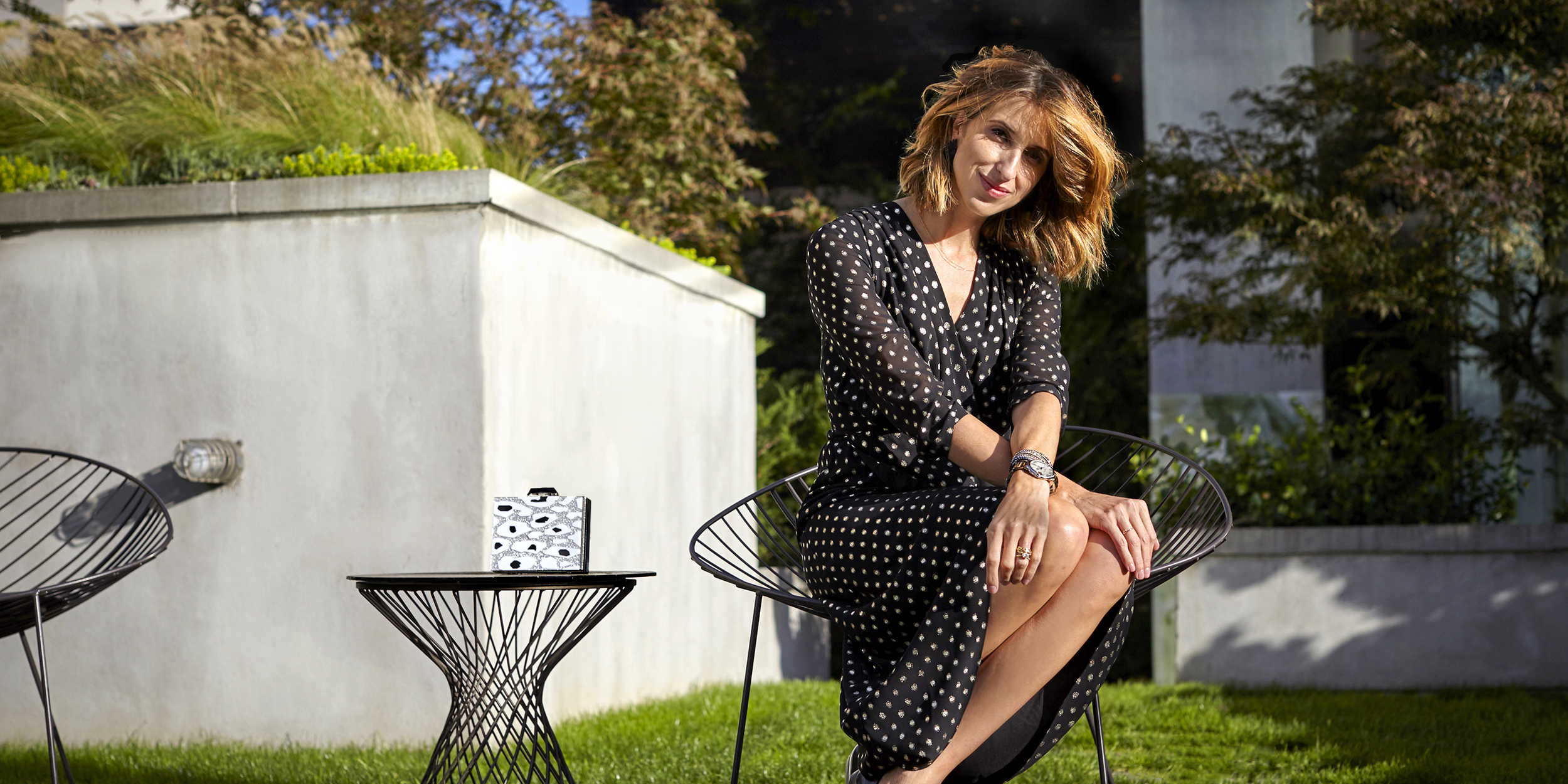 Katia Beauchamp

New York, NY 

It all started with… being stuck with the beauty blahs.
Re-ordering your same-old shampoo and moisturizer from Amazon is about as thrilling as buying your same-old drugstore mascara. For a glossy-looking industry, shopping for beauty products can be a less than lustrous experience — until Birchbox. At $10 a month, Birchbox delivers a selection of personally tailored beauty product samples straight to your door. Launched by Katia Beauchamp and Hayley Barna in 2010, Katia remains the company's CEO. These are the lessons she's learned in building a business that no-one believed in until it was done. 
Did you have a clear vision of what Birchbox would be from day one?
When Hayley and I started Birchbox we had a very clear sense of what the opportunity was. We saw a real need to make the experience of discovering beauty products more enjoyable and delightful. We also saw it as a compelling opportunity from an industry perspective, because the online beauty category has inherent challenges. Brands launch so many products each year, and customers want to touch and try products before they buy them. We saw huge potential in building a beauty e-commerce platform that offered more than just purchasing for replenishment purposes. Creating that delight in the discovery of beauty products is still a tenet of what we do, but we've also recognized a much bigger insight into who we serve. Our product appeals to a consumer who has never felt like the beauty industry was serving her, a consumer that in fact is in the majority, and included me and Hayley. That realization is driving a much bigger vision to create a home for this girl, one that reflects her values and helps her feel confident and cared for. 
How does your own style reflect the identity of Birchbox? 
In terms of comparing myself to our consumer, I'm dangerously close! I'm definitely someone who is a multi-tasker and wants everything to be the best. I believe that every discretional purchase should be delightful at each touchpoint — from feeling respected in the way that it's priced, to how you're treated during the transaction. We have so many choices on where to spend our money and time, and everybody wants to have their cake and eat it too. That's my belief as a consumer, and also the standard of what you can expect from Birchbox.  In terms of personal style, it has to be effortless. It can't be something that I need to shop for a week in advance, it has to be something that I can figure out that morning. I like happy and fun energy and really enjoy style as way to show my personality. I'm delighted by value in style when I can find it — I get very excited by finding something great at Target! 
It's important to keep your value proposition simple. You can't just say it, you have to show it.  
In the startup world it can be easy to overlook achievement. How important is it to recognize accomplishment while also looking ahead?
It's critical. I'll be the first to admit that I don't do it enough, because enough would imply that it was everything I said all day. Everyone here is hopefully impressing themselves as much as they are impressing me. We definitely have a high bar and I think it's easy to lose sight of the everyday miracles that are being created here. We've built in opportunities for recognition — we have a monthly peer-voted award, where our team recommends fellow colleagues who are over-delivering on their job. We do a presentation about that person and give them $1000 in their paycheck. We also encourage simple acknowledgements like saying thank you.
How do you work with your team as well as directing it? 
I try to avoid providing answers, and encourage my team to do that instead. I'm here to provide a reminder for why we're here and what we're doing, but I'm not here to always provide the answer. 
I've also learned that as a founder you have an inordinate amount of energy for your company, and that can be very taxing on the team. You need to give your team the room they need to breath, because that's where the great ideas will come from. 
What would you say are some of the most important characteristics in entrepreneurship? 
I think many entrepreneurs have a gift which can either be called naiveté or optimism. I think it's a beautiful thing to have a blindness about your passion because it keeps you brave. It can really free you to not understand every aspect of what you're setting out to do, or to not know the rules of engagement from an industry perspective. Maybe not every person is able to embrace that kind of naiveté, but that's how people change the world. I think as Birchbox has grown up a little, I've started to recognize how important it is for the company to have confidence, because that allows you to go where no-one has gone before, knowing that you'll figure it out. I don't mean the arrogant kind of confidence. In my mind it implies a lot of humility, impressionability and openness.  That can really be a game changer. If you can be confident in making mistakes you'll move faster and be so much more efficient. Also, of course, you need to enjoy what you're doing.