Thu, 2010-05-20 22:48 | by Lara Crystal
1 American Idol

With the finale approaching, we're all on edge. We have an office pool that's not going well for any of us, but we're still tuning in for the finale to see whether it'll be DeWyze or Bowersox. For the record though, Lara had Lee winning from the beginning and now we're all rooting for him! Who do you want to win?
2 Fresh Brown Sugar Body Cream
First introduced to Jenn by Daria, she's now addicted and loves smelling like she just left the bakery!
3 The Food Cart on Hudson and Leroy
Best Chicken Schwarma in town
4 Obama Love
There's a lot going around. First, POTUS himself complimented Jenna (our VP of operations) on her Angel Sanchez green dress at a dinner last week. Then, Tamar got to see the first lady speak at her sister's graduation. And we've already told you how we felt about her Peter Soronen look last week. The first family and Rent the Runway seem destined to be together!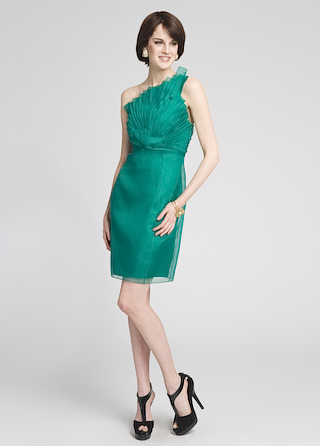 5 iPhoto Scrapbooking
Who has time to make a real scrapbook these days? Ashley made her cousin a beautiful scrapbook through iPhoto for her bridal shower this weekend.
6 Matcha Green Tea
Jenny's still on her cleanse, so this tea has been her savior!
This website is great for scheduling group activities - potlucks anyone?
8 Memorial Day Weekend
Abi & Lara are already gone, and the rest of the office is seriously ready for a vacation. After we get all of your vacation dresses & jewelry out the door, of course (and reserve our own!). Have you reserved yours for this weekend yet?
9 Summer Cocktails
Ashley likes Key Lime Martinis, Lara like Caipirnhas. What's your drink of choice when the sun's shining?
10 The Go-Getter Girl's Guide: Get What You Want in Work and Life (and Look Great While You're at It)
The best real-life, smart girl, real world situations, get ahead guide out there. We generally think life advice books are bull (though Jenn has gotten a bit more spiritual with her Kabbalah classes of late) but this one is the real deal. Debra Shigley lays it all out there with the stories of female entrepreneurs and other successful ladies who have been there, done that. A great gift for a soon to be grad or an "I don't know what I should do with my life" girlfriend.