Mon, 2010-05-17 09:59 | by Lara Crystal
To give you some more insight into our wacky Rent the Runway family, every week we'll be sharing 10 things we can't stop talking about. Let us know what you're obsessed with this week in the comments and we'll reward our fave with a $100 giftcard. -- Lara
Particularly the Matthew Williamson Fashion Fantasy Dress. What's your favorite?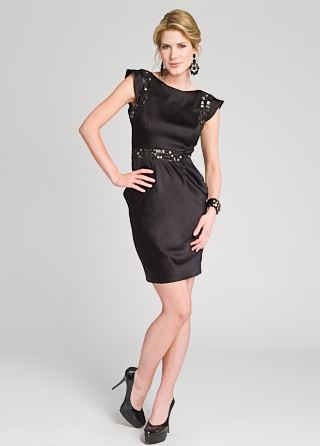 2 O.M.G. by Usher

Jenn's favorite tune was also our Pandora station at the Photoshoot. Song of the summer?
3 Pics from our customers

We LOVE when our fabulous customers post pics on facebook so we can see how great they look in their RTR. Post yours!
4 Singapore

Lara's off on a vacay this Friday and like any good traveler she's been online researching sights, restaurants, and more. Any suggestions?
Jenny's on a cleanse once a month or so, and she's now hooked on Gwyneth's Detox of Choice. Could you survive 21 days on this?
6 Urban Gardening
Brooke can't stop talking about her flower boxes.
This amazing comedy about LA cater waiters came to our attention via NY Magazine, and Lara's been watching Season 1 all weekend. It's flown slightly under the radar, but Season 1 does not disappoint and it's now available on DVD...
8 Planning for Wedding Season

If you count all the weddings our office is attending this summer, it adds up to 1 bajillion. Check out our wedding picks here, including these 2 gorgeous new gowns.
9 Cancun

Our Director of Technology, Abi, is also taking off for warmer weather. Let's hope we can survive without him.
10 Bain Capital

It's our one year anniversary of getting funded and we couldn't thank everyone there enough for their support!